We've had lots of rain, and the garden at our rental house in Fayetteville has reached its late-Spring peak. I have more lettuce that needs picking than we can possibly eat right now, but not enough to really make it worth my while to harvest it and try to sell it somewhere.
---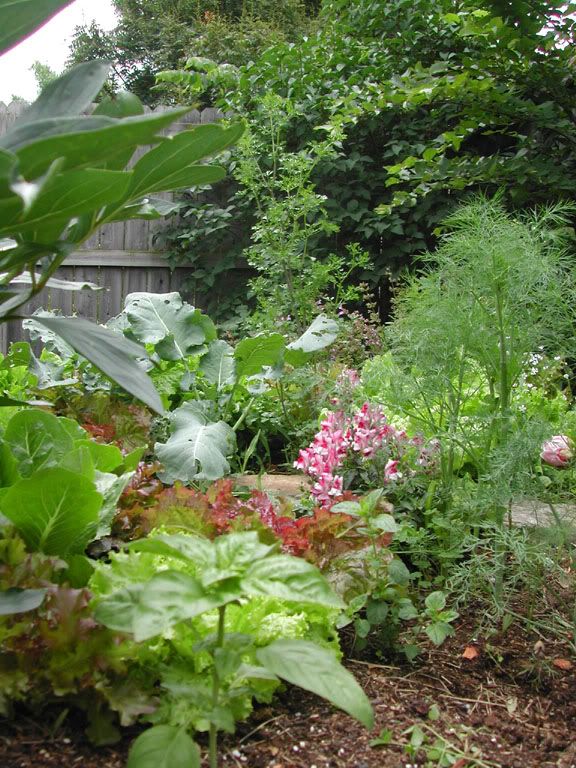 To prepare the garden beds, I put down a layer of web newspaper then heaped on great quantities of horse and alpaca manure with layers of dried leaves thrown in for texture. Lettuce takes up most of the space in the garden, though you can't see that in this photo.
Plants shown here:
3 varieties of lettuce

basil

dill

peonies

parsley

broccoli

snapdragons

sage


---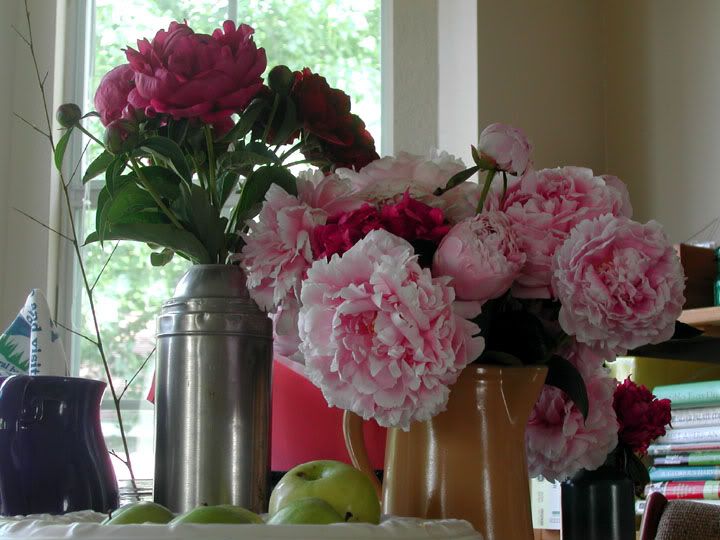 ---


I didn't plant the peonies. One of the previous occupants of our rental house must have done that. Hopped up on manure goofballs, the peonies muscled their way up through the layers of newspapers (which usually act as a weed barrier) and claimed about half of the garden as their territory, throwing my herbs into shadow. The blooms they put out weighed so much that they drooped to the ground. I cut a few and put them on the kitchen table. Lara continued to cut them and add to the collection until they accumulated into the display you see pictured here.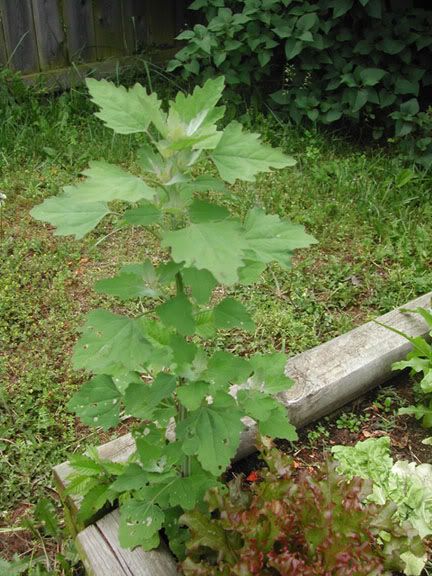 My mother gave me this plant as a tiny seedling, and I planted it here in the corner of the garden. If I didn't remember planting it, I'd think it a weed and pull it. I have no idea what kind of plant this is. Any help?
Latest Month
August 2017
S
M
T
W
T
F
S
1
2
3
4
5
6
7
8
9
10
11
12
13
14
15
16
17
18
19
20
21
22
23
24
25
26
27
28
29
30
31