http://www.livejournal.com/users/kmo/193184.html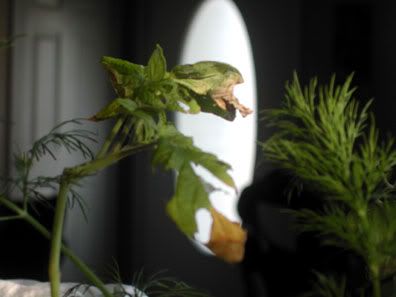 When I got the two giant tree tomatoes, I potted them in small terra cotta pots and kept them on the kitchen table. At the time, the weather had yet to warm up enough for me to plant them outside. The entire time I kept them inside, some unseen critter ate away at them. When I did put them outside, the predation stopped and the plants recovered.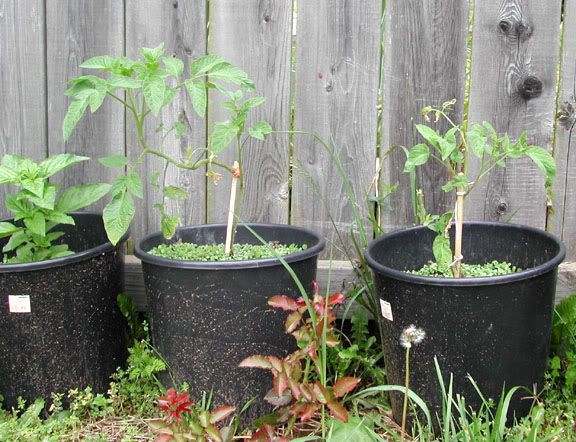 After I planted the tomato plants into larger pots, I sprinkled clover seed on the surface of the soil to act as a kind of living mulch.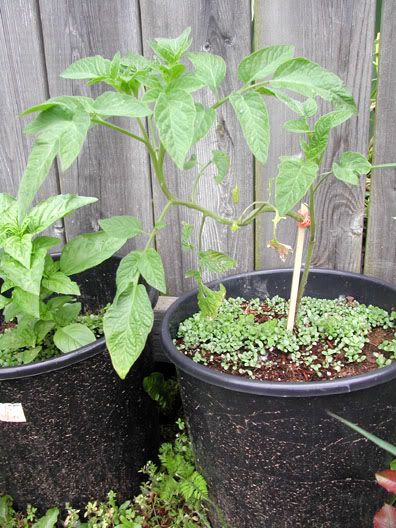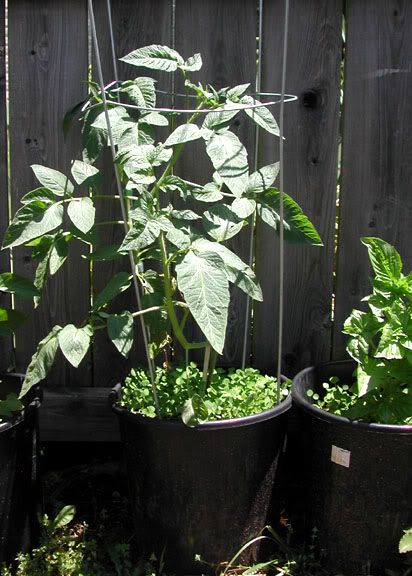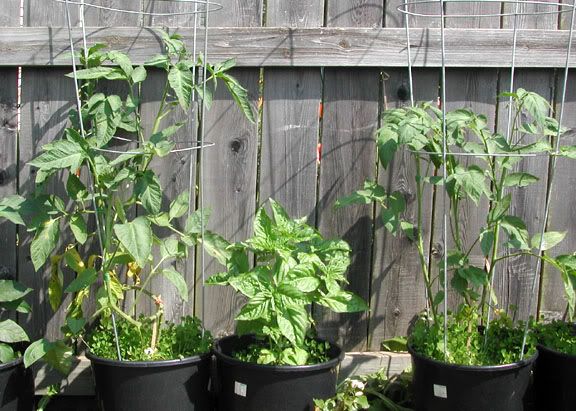 That's basil in the middle pot.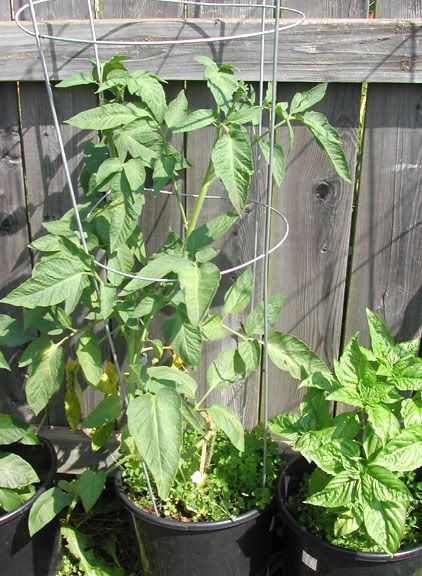 I notice that the large tomato plant has some yellow leaves down at the bottom. I think the bottom leaves don't get enough light because of all the big new leaves above them. I don't think the plants have blight.
Latest Month
August 2017
S
M
T
W
T
F
S
1
2
3
4
5
6
7
8
9
10
11
12
13
14
15
16
17
18
19
20
21
22
23
24
25
26
27
28
29
30
31