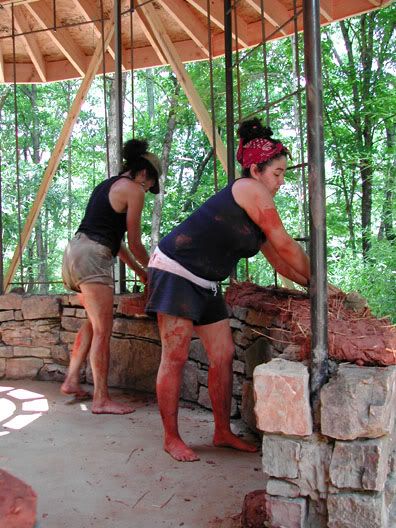 My mother is attending a week-long
cobbing
seminar at
Wattle Hollow
. I would love to attend. In fact there's very little that I'd rather do these days, but as readers of my few recent posts already know, I'm currently engaged in a very different mode of daily activity.
The picture above shows Joy, the force behind Wattle Hollow and the seminar, and Youdit, one of the seminar participants.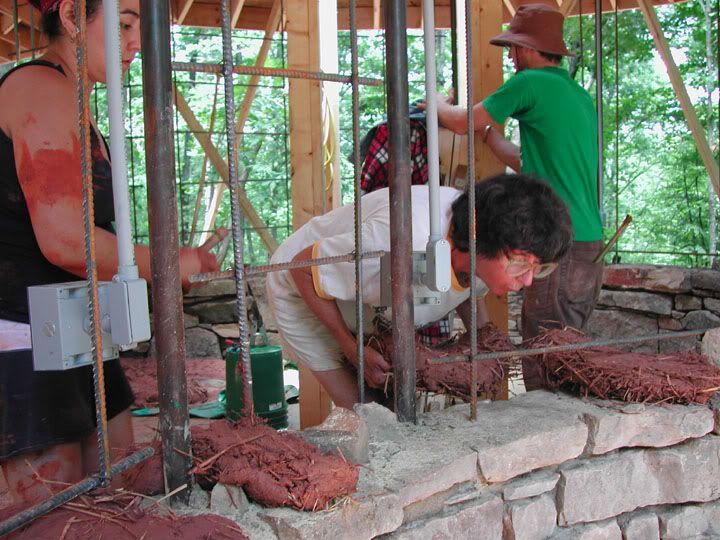 My mother, in the white shirt, blows the dust off the stonework as she prepares to lay the first course of cob.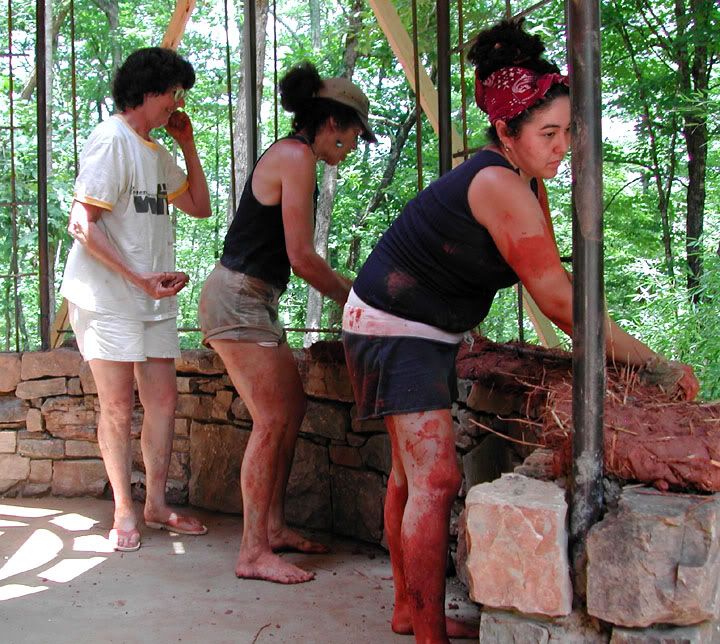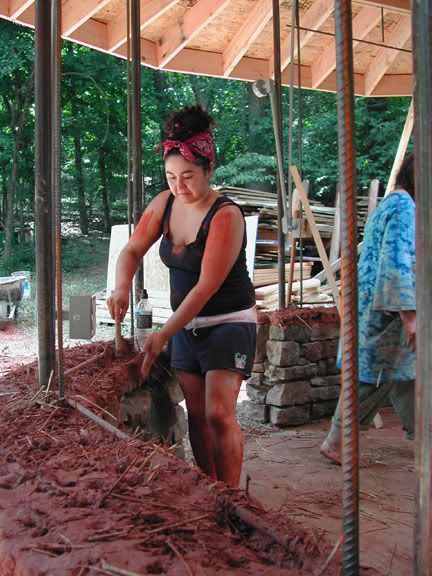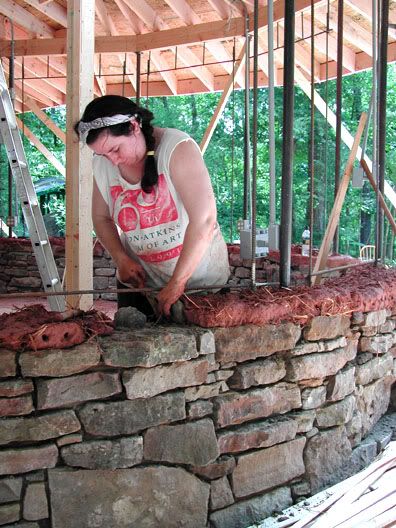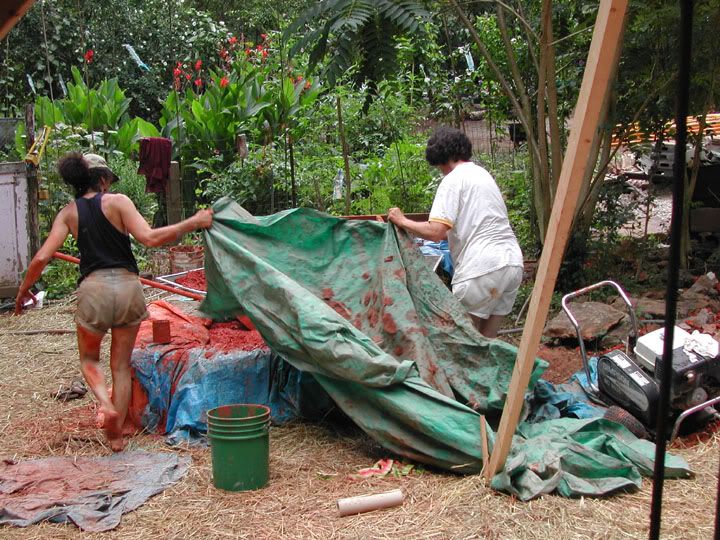 It started raining and everybody grabbed tarps to cover the building materials. Here my mother and Joy work to get the clay pit covered. As soon as they got everything under cover it stopped raining.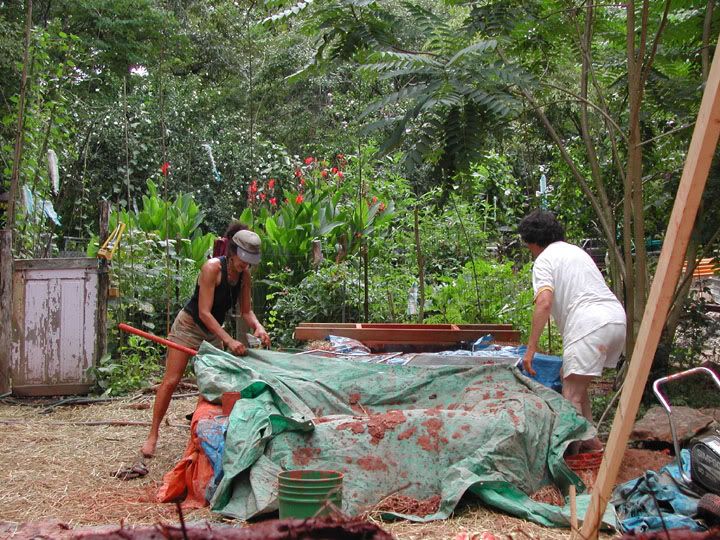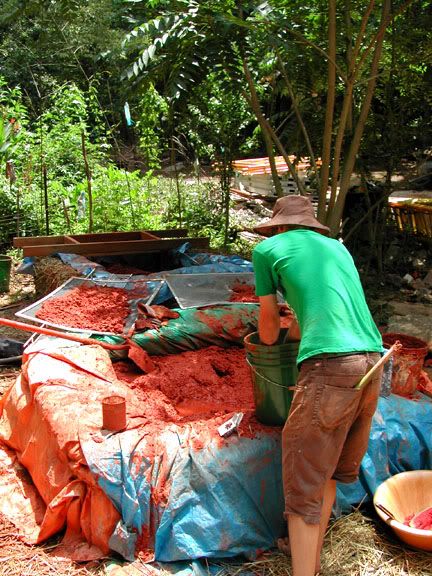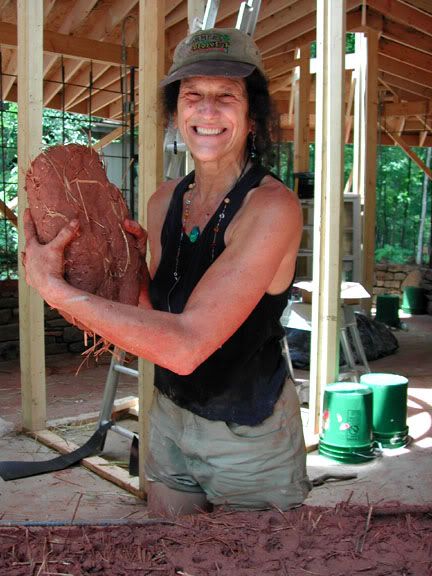 Joy shows me a peice of cobb of the ideal consistency. I poked it with a finger and it barely gave up a dimple under the pressure. The cob felt warm to the touch as it had been curring in the sun.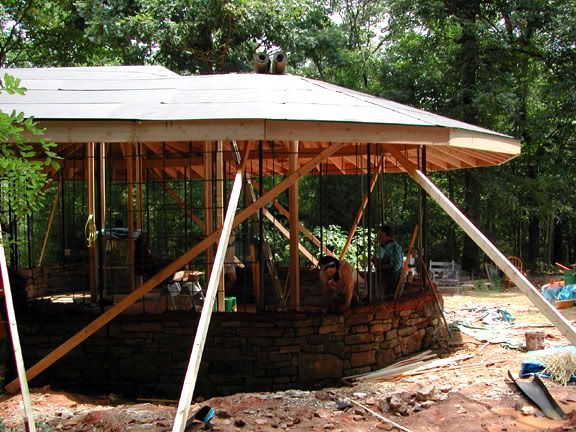 Rain will damage an unfinished cob wall, so it makes sense to put the roof up first.
Another cob structure at Wattle Hollow.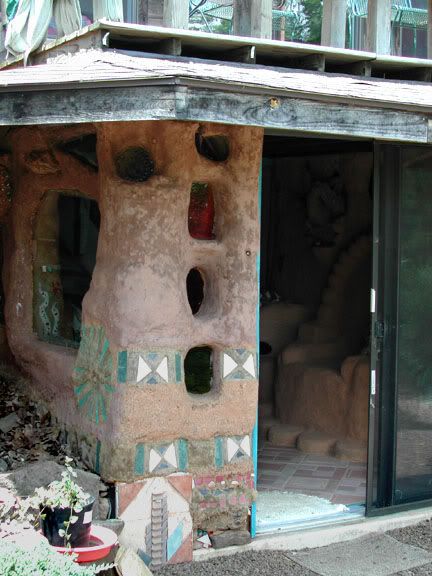 Latest Month
August 2017
S
M
T
W
T
F
S
1
2
3
4
5
6
7
8
9
10
11
12
13
14
15
16
17
18
19
20
21
22
23
24
25
26
27
28
29
30
31